Wiki
How Instrument Volume works in Djembe Loops
Instrument Volume
In Djembe Loops you can change Instrument volume separately. This is done by hitting the Equalizer button.
The equalizer button can be found at the bottom line of buttons. At the play view: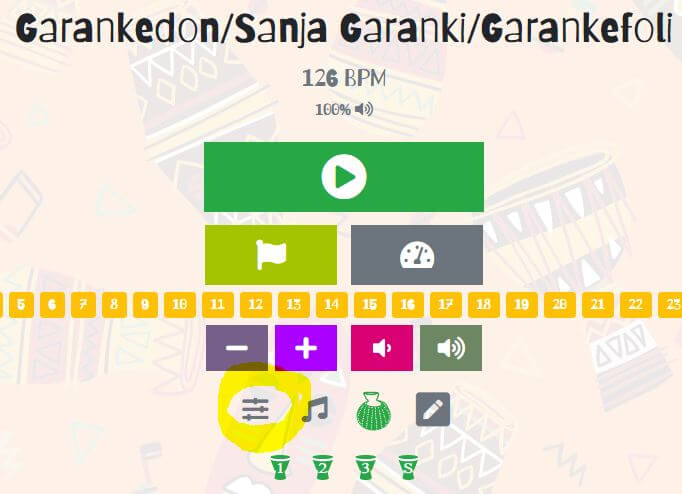 And at the configuration view: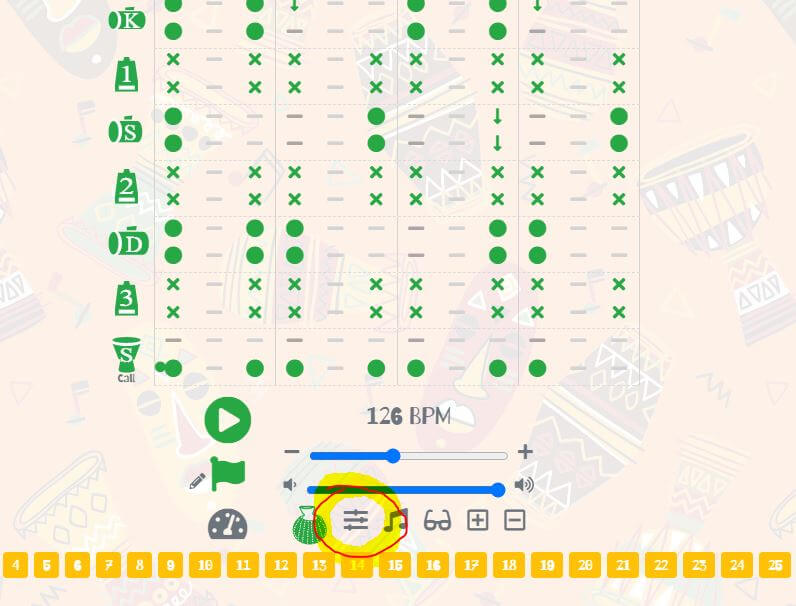 By hitting the equalizer button your a opening the intrsument volume view: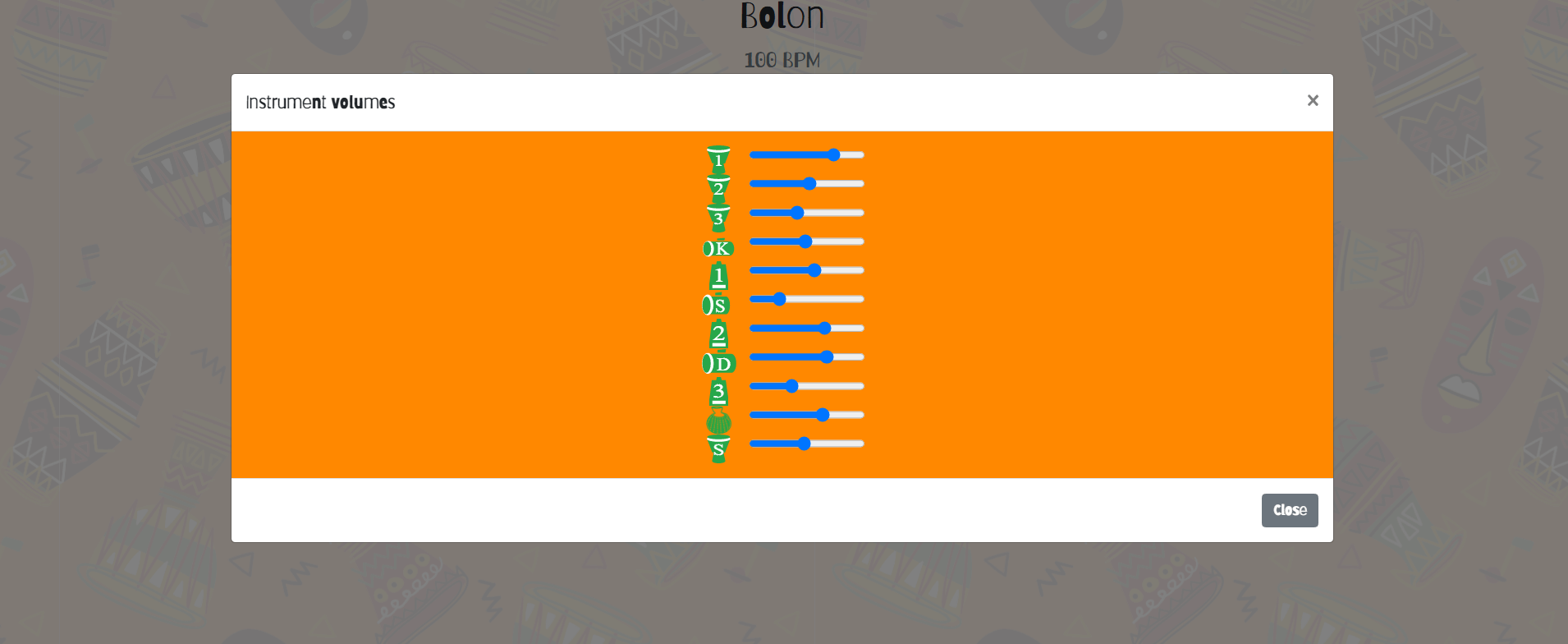 Instrument mute
You can mute each instrument separately by clicking on the respective instrument icon.
At the play view: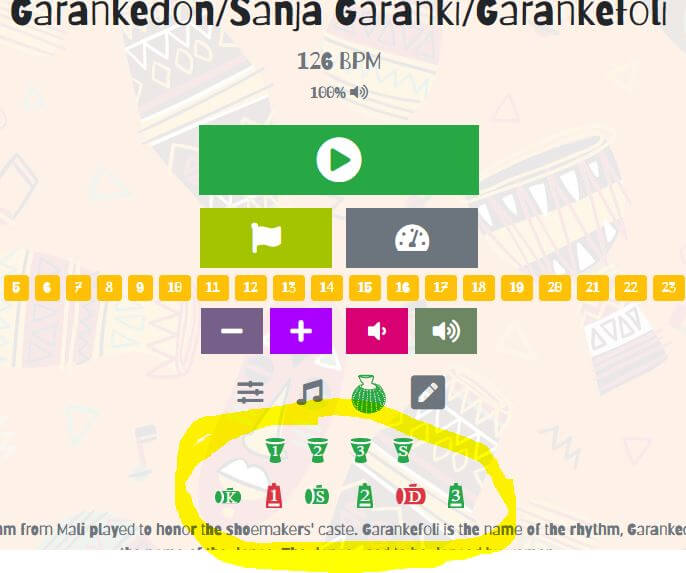 At the configuration view: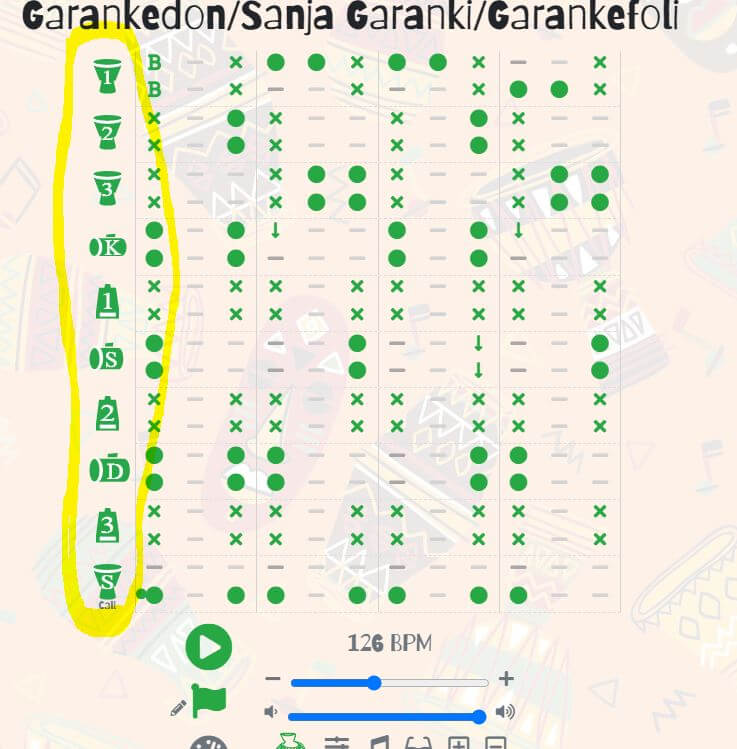 At the instrument volume view: